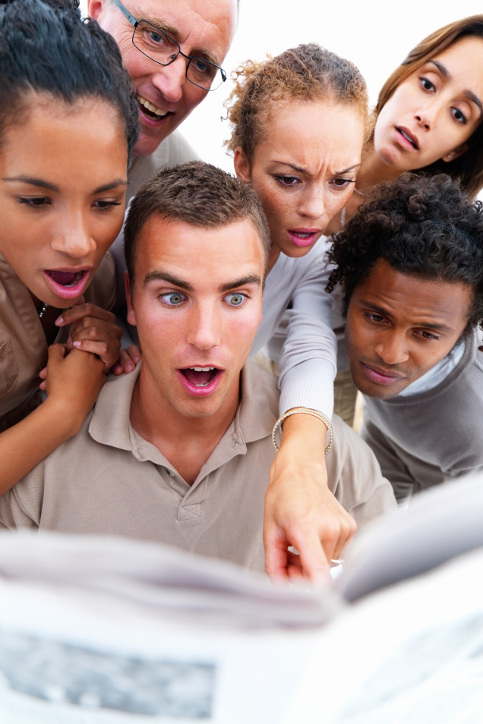 Response to COVID-19
To learn the most up-do-date information about COVID-19 in New Mexico, click here.
Have you seen our bus wraps?
If you're driving around Albuquerque, look for our bus wraps promoting the Paths to Health New Mexico distance learning classes!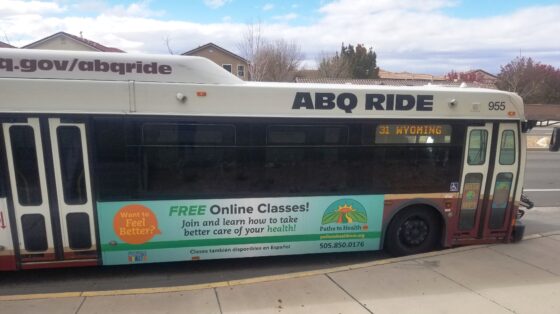 YMCA Offers Online Nutrition Seminars
The YMCA of Central New Mexico is offering a free online Nutrition Seminar via Zoom that's open to everyone. Call (505) 595-1515, ext 4013, to register. Download a flyer here.
Assess Your Risk of Falls
Answer 12 questions to assess your risk of falls and receive a personalized report to share with your healthcare provider.
Can't get to an in-person workshop?
Distance Learning
During this time of social distancing, several Paths to Health New Mexico workshops will be available through distance learning – either by phone or via your electronic device with an internet connection. These workshops are:
National Diabetes Prevention Program Distance Learning
Tai Chi for Arthritis for Falls Prevention Distance Learning
Tai Ji Quan: Moving for Better Balance Distance Learning
Chronic Disease Self-Management Program Distance Learning
Tomando Control de su Salud (Spanish CDSMP) Distance Learning
Cancer: Thriving and Surviving Program Distance Learning
Chronic Pain Self-Management Program Distance Learning
Diabetes Self-Management Program Distance Learning
Programa de Manejo Personal del Dolor Crónico (Spanish DSMP) Distance Learning
Kitchen Creations Distance Learning
Creaciones de la Cocina (Spanish Kitchen Creations) Distance Learning
YMCA Blood Pressure Self-Monitoring Program Distance Learning
Visit the Find a Class page for more information.
Learn about our Spanish-language programs
Edna Hutchison, a Program Manager at the Presbyterian Center for Community Health in Albuquerque, delivers Chronic Disease Self-Management Education Program workshops in Spanish. Recently, she made a live presentation on the Facebook page for the Mexican Consulate in Albuquerque to explain these valuable programs. To view Edna's presentation, click here.
NEW resources available to promote the Diabetes Prevention Program
The Centers for Disease Control has developed bundles of materials that can be used to promote (1) health messaging for individuals and (2) the Diabetes Prevention Program with Medicare beneficiaries, employers and insurers. Click here to learn more.